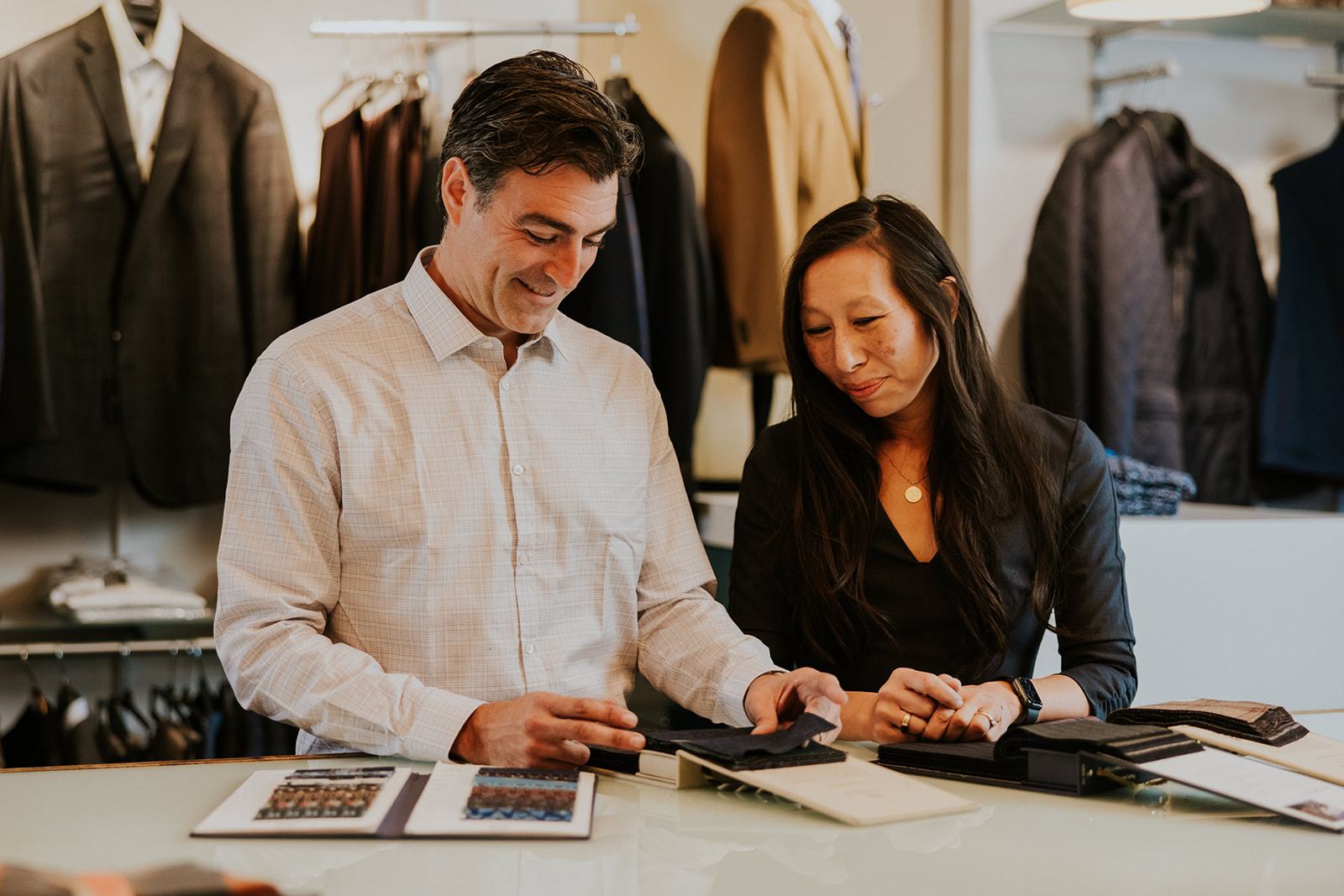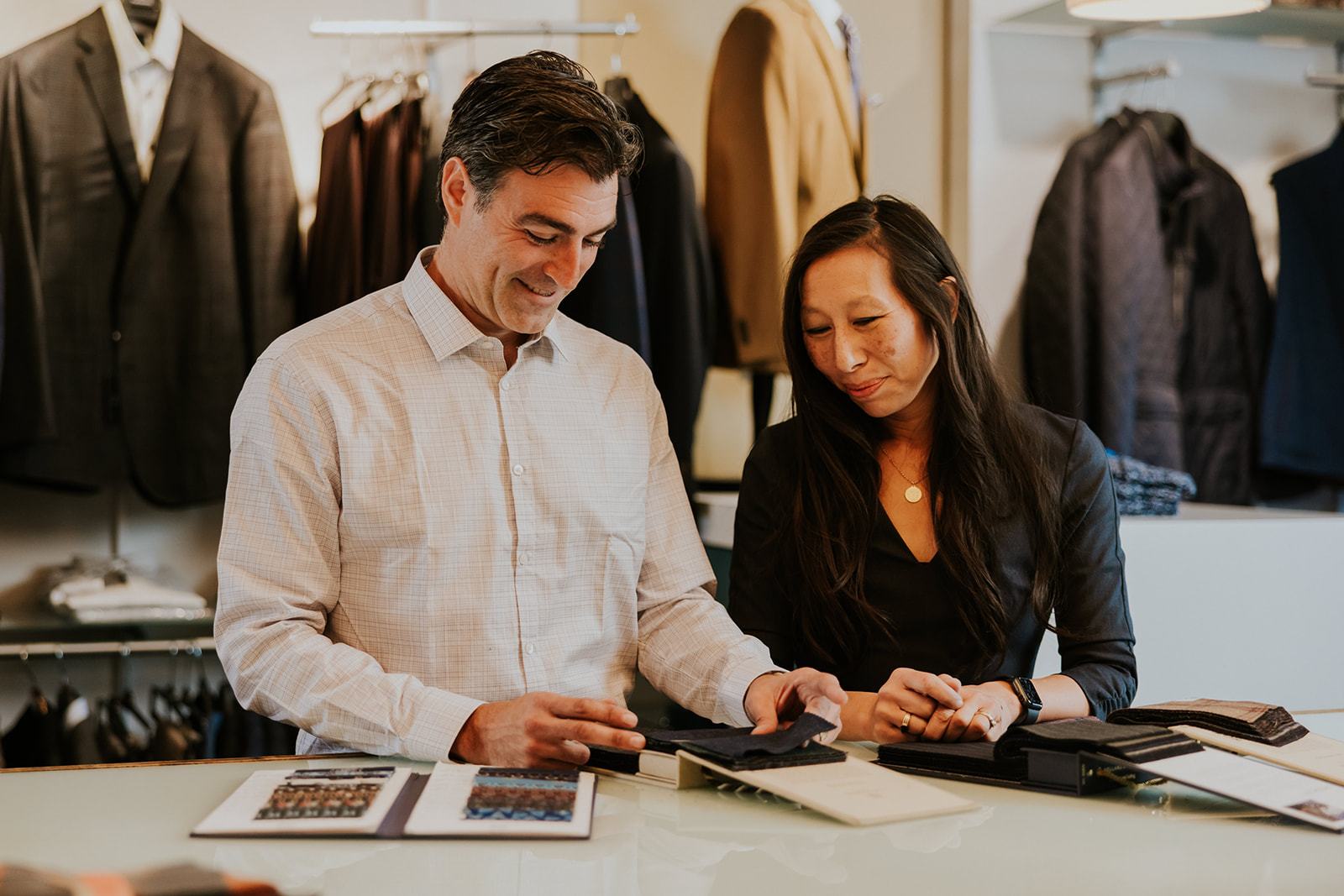 Why Custom?
The primary reason to invest in custom made is to have a custom fit that is built to your own shape. Our expert stylist will be able to advise you about the shape and fit of your suit according to your shape and taste. We've dressed thousands of people and we know how to bring out the best in you by highlighting your best qualities and diverting attention from any problem areas. Moreover, you are a unique individual and we want to embrace that. Custom made clothing gives you the freedom to express yourself. With our extensive fabric options, you can have the colors, prints, stripes, and shapes you prefer.
Maybe the fashion world is in love with the narrow lapel, but you like them wider; maybe double-breasted suits aren't in trend, but you want to make a vintage statement. Our tailor will bring your vision alive.
Connect with a Stylist
How It Works
There're 3 simple steps for your custom tailored clothing.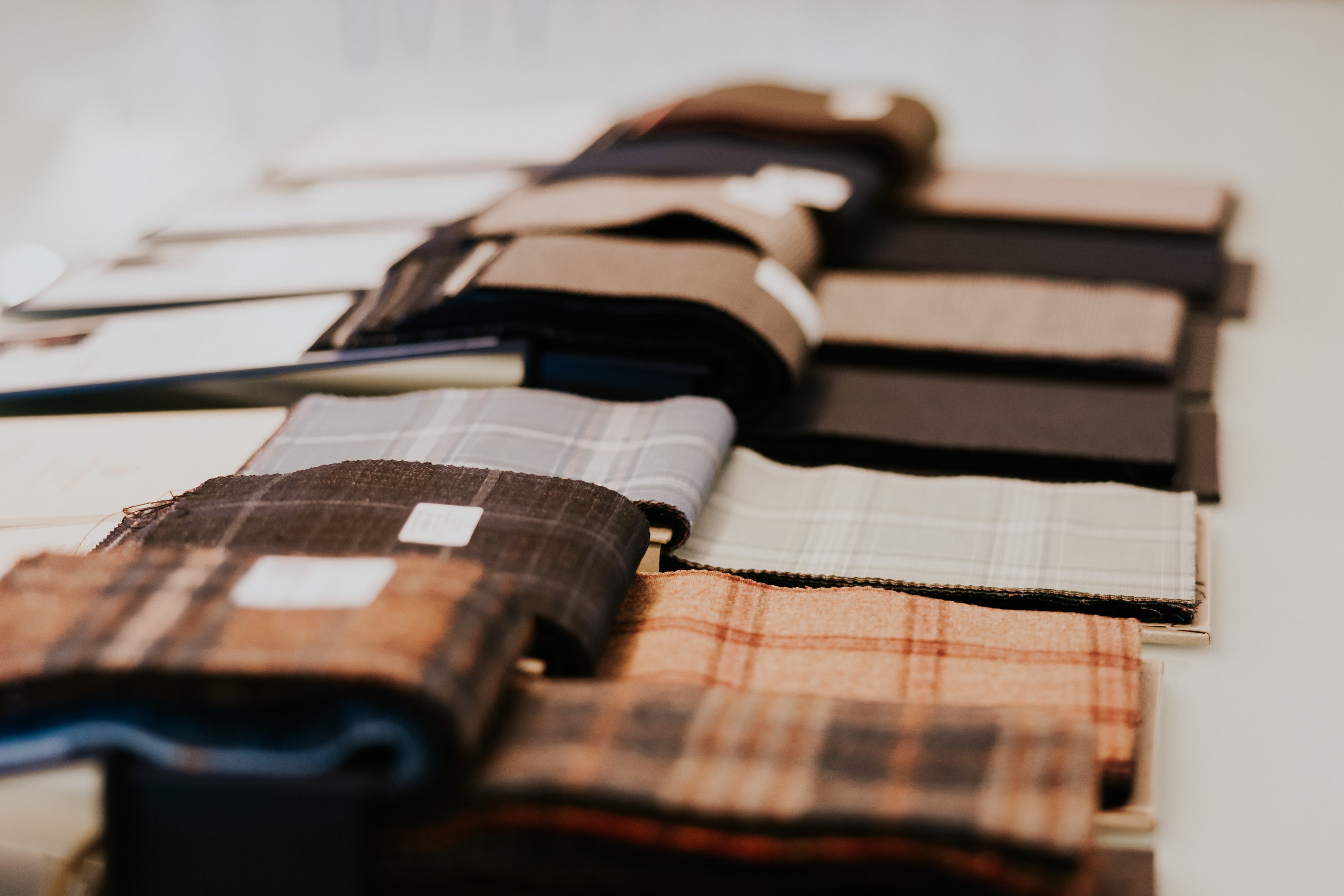 1. Personalize
Pick out the fabric, lining, buttons and all the endless details for your custom pieces.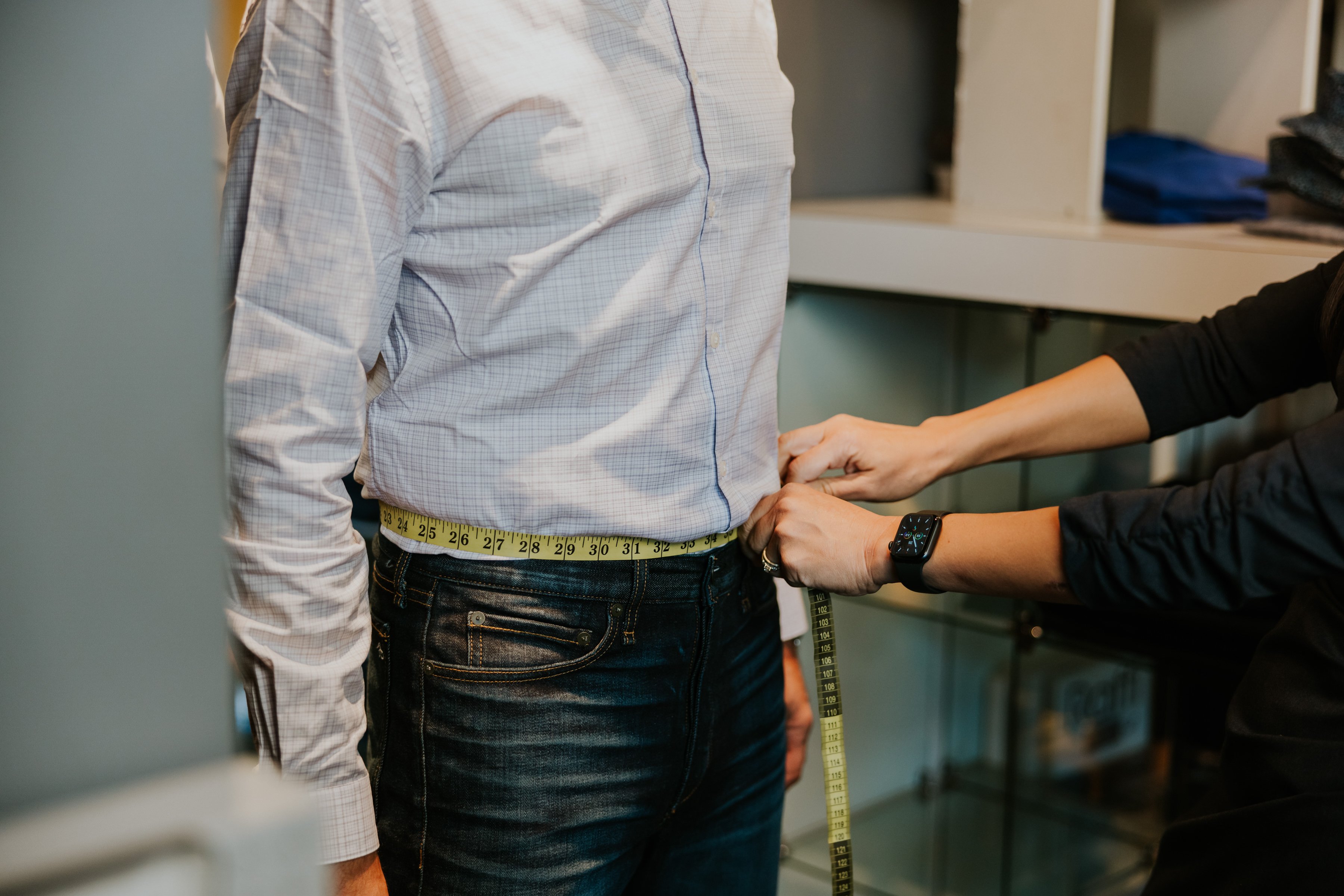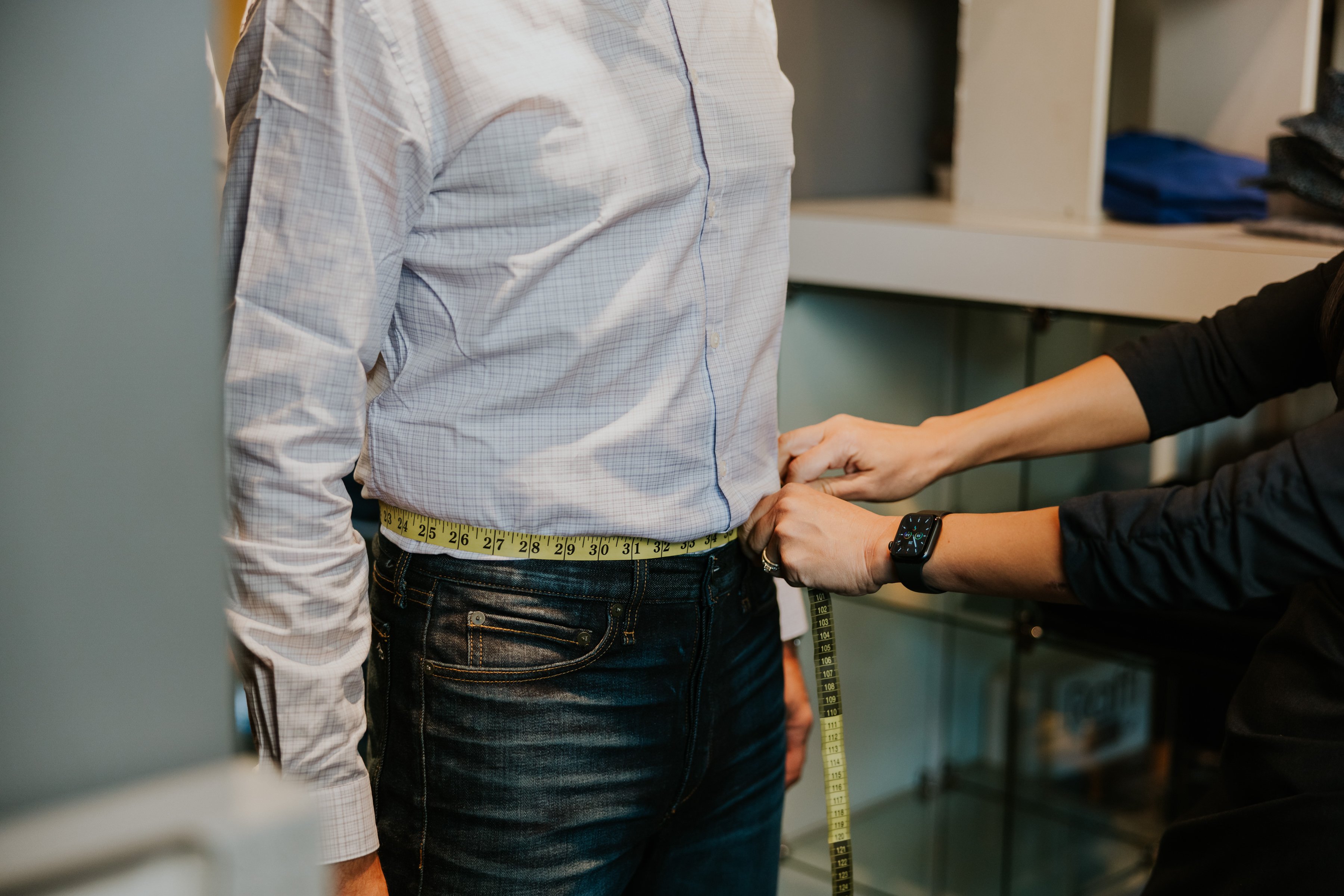 2. Measure
Together we'll take a variety of measurements to ensure an accurate cut and fit for your lifestyle.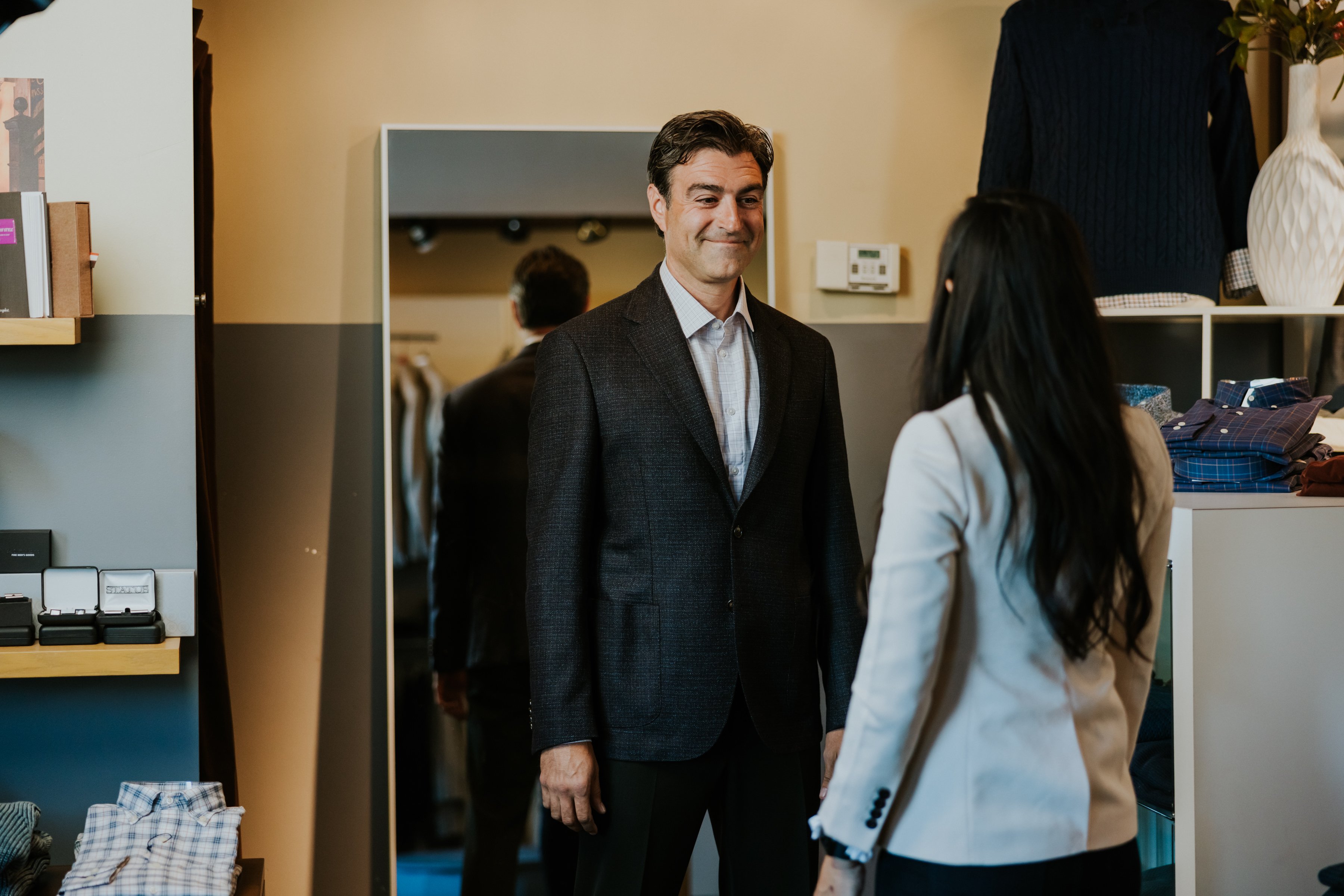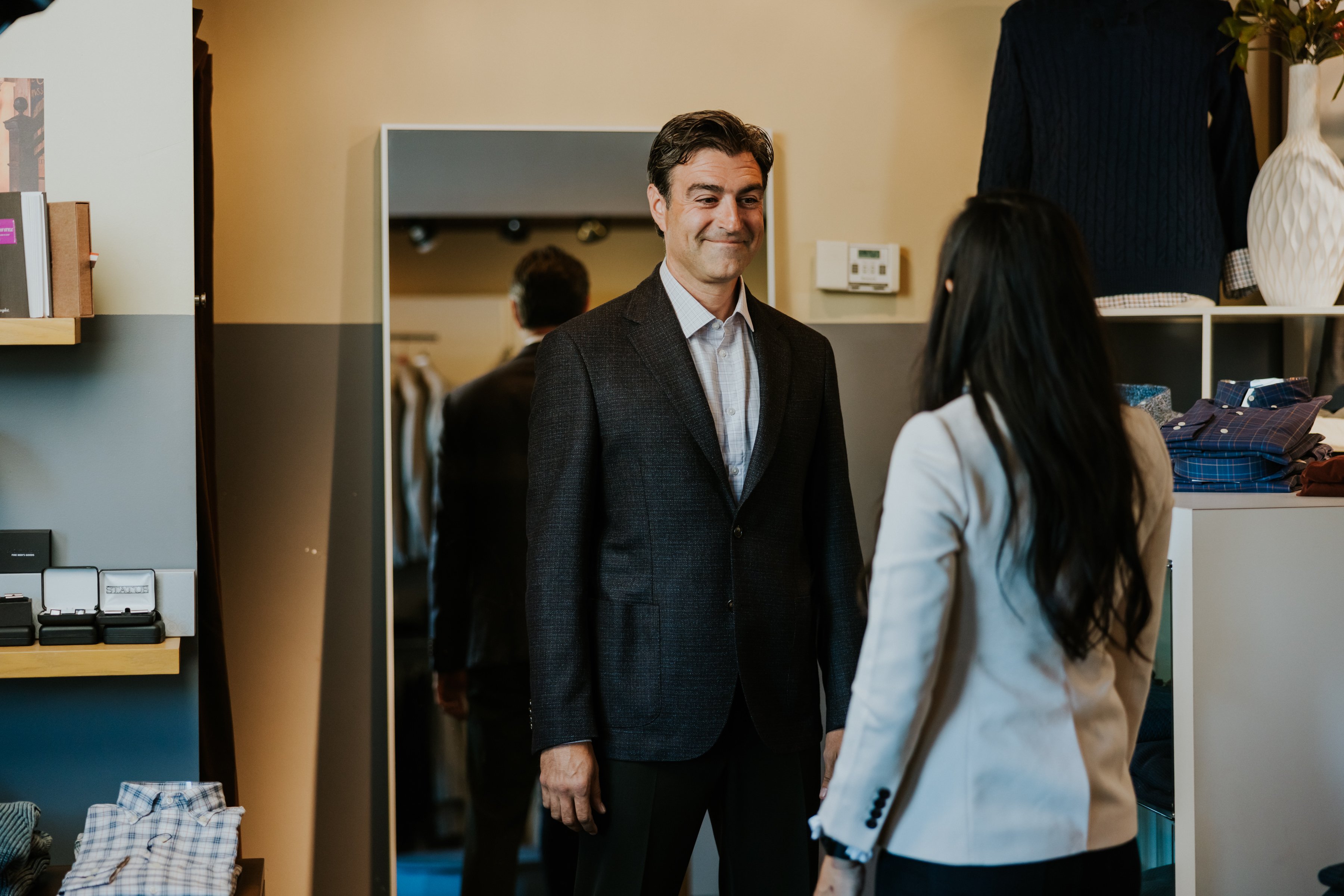 3. Fit
Once your custom made clothing is complete, we will make sure you get the right fit and make any adjustments for free.