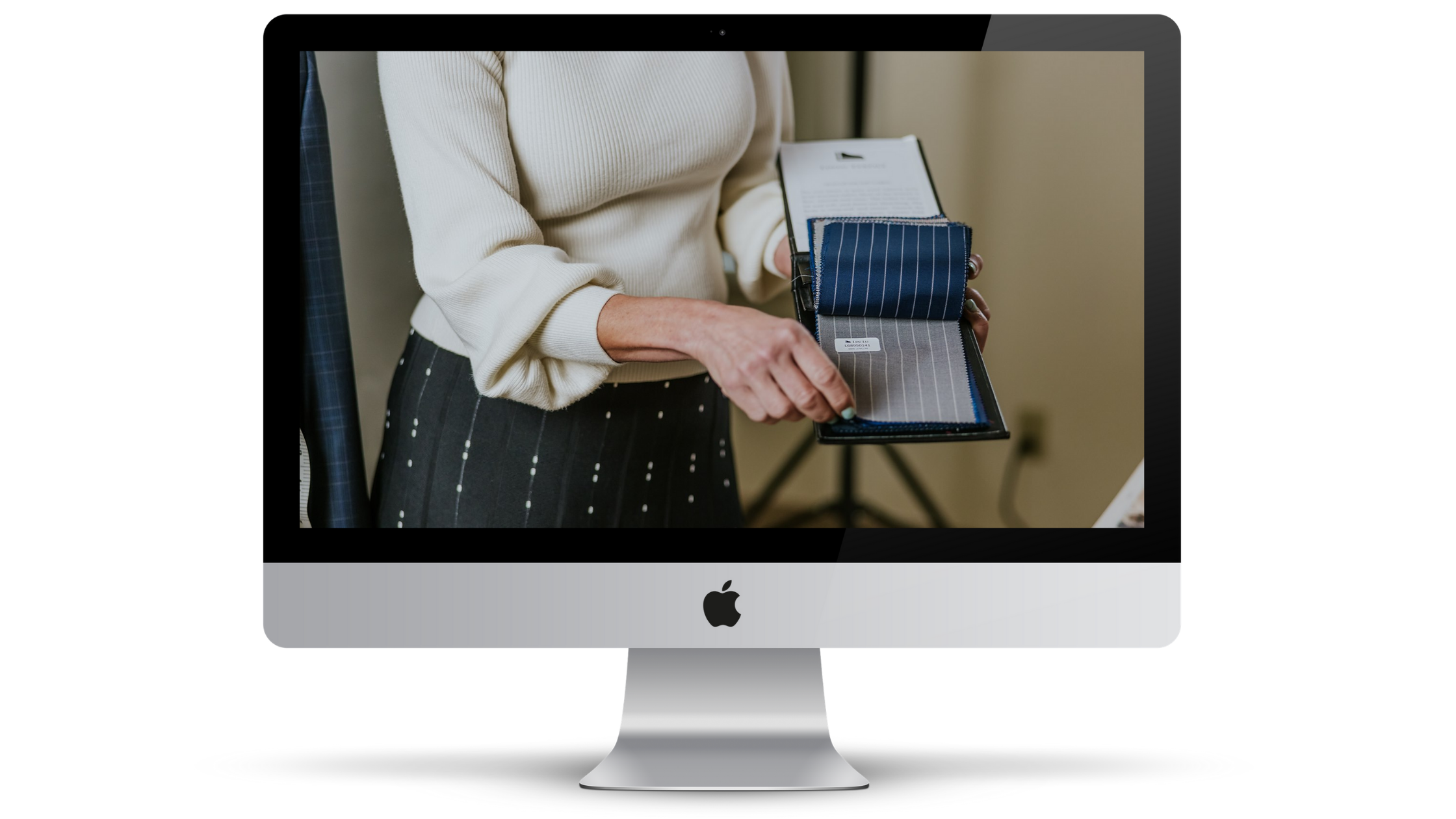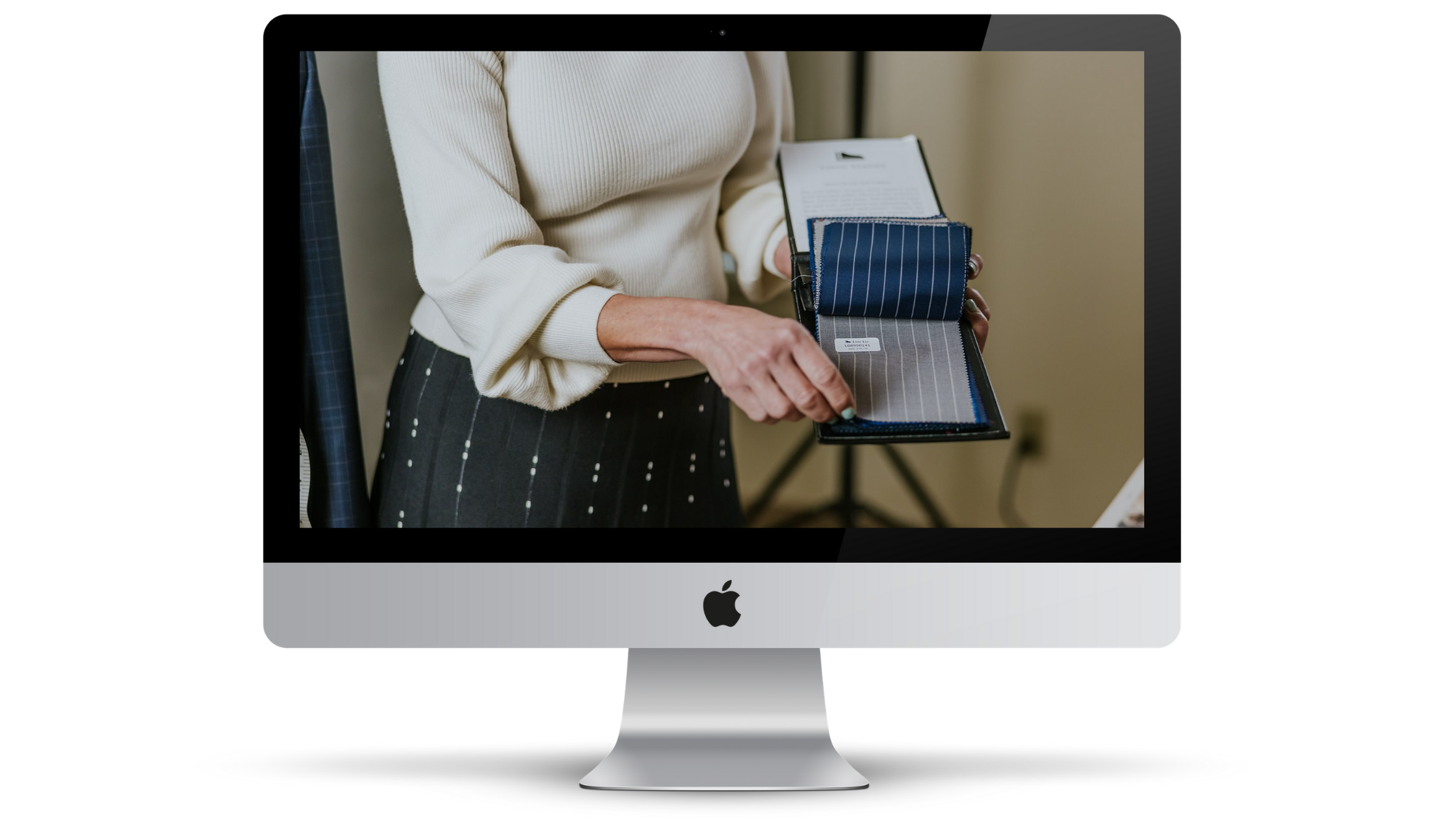 What is Virtual Tailoring?
Virtual Tailoring is a service provided by Savile Lane that allows you to design your custom-made clothing and tailor ready-made items to your desired measurements, through a virtual consultation. We have carefully crafted our Virtual Tailoring program to ensure your online experience is just as good as your in-store visit.
Book Appointment
Services Offered Virtually
The in-store experience offered from the comfort of your own home thanks to video appointments and our measuring techniques.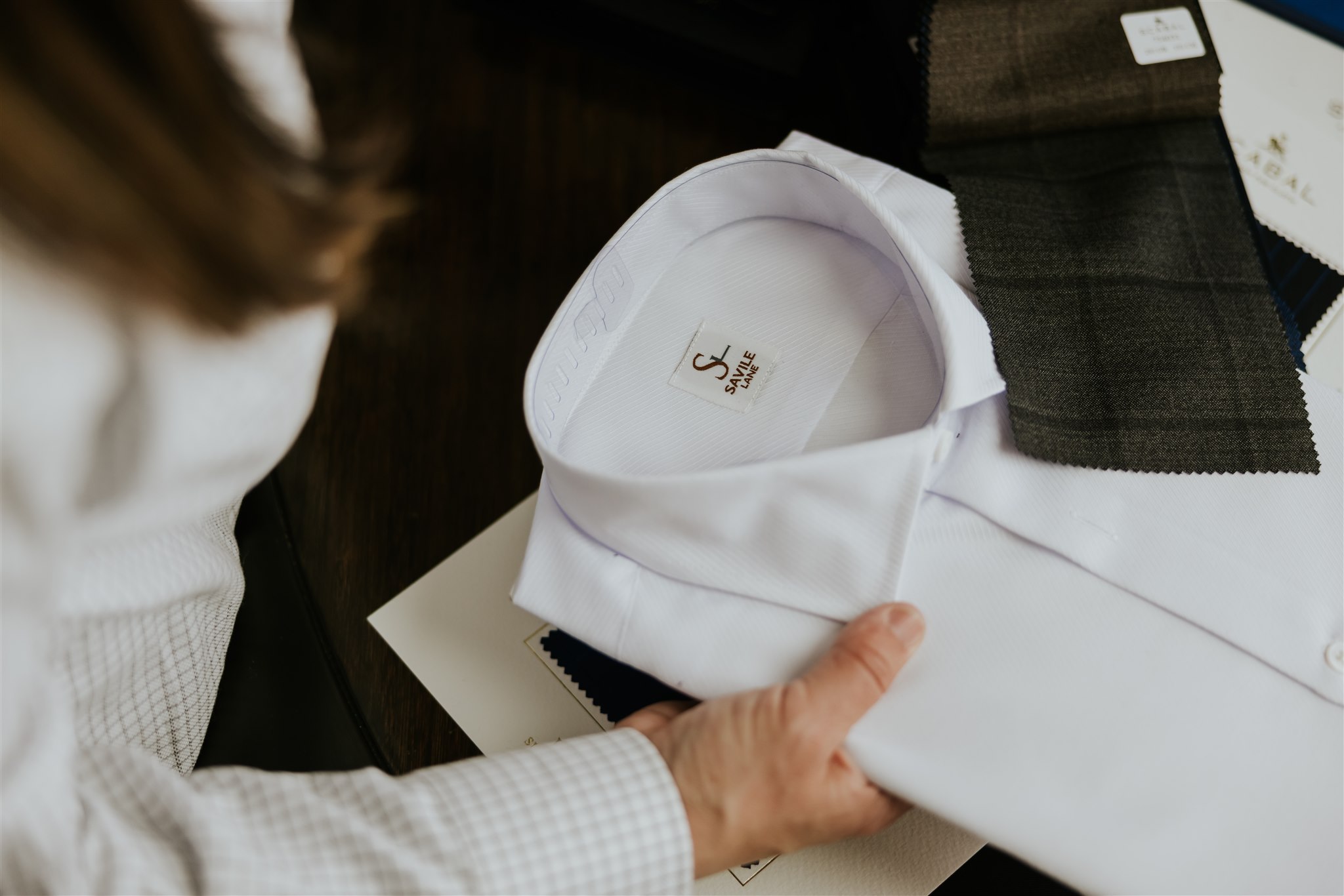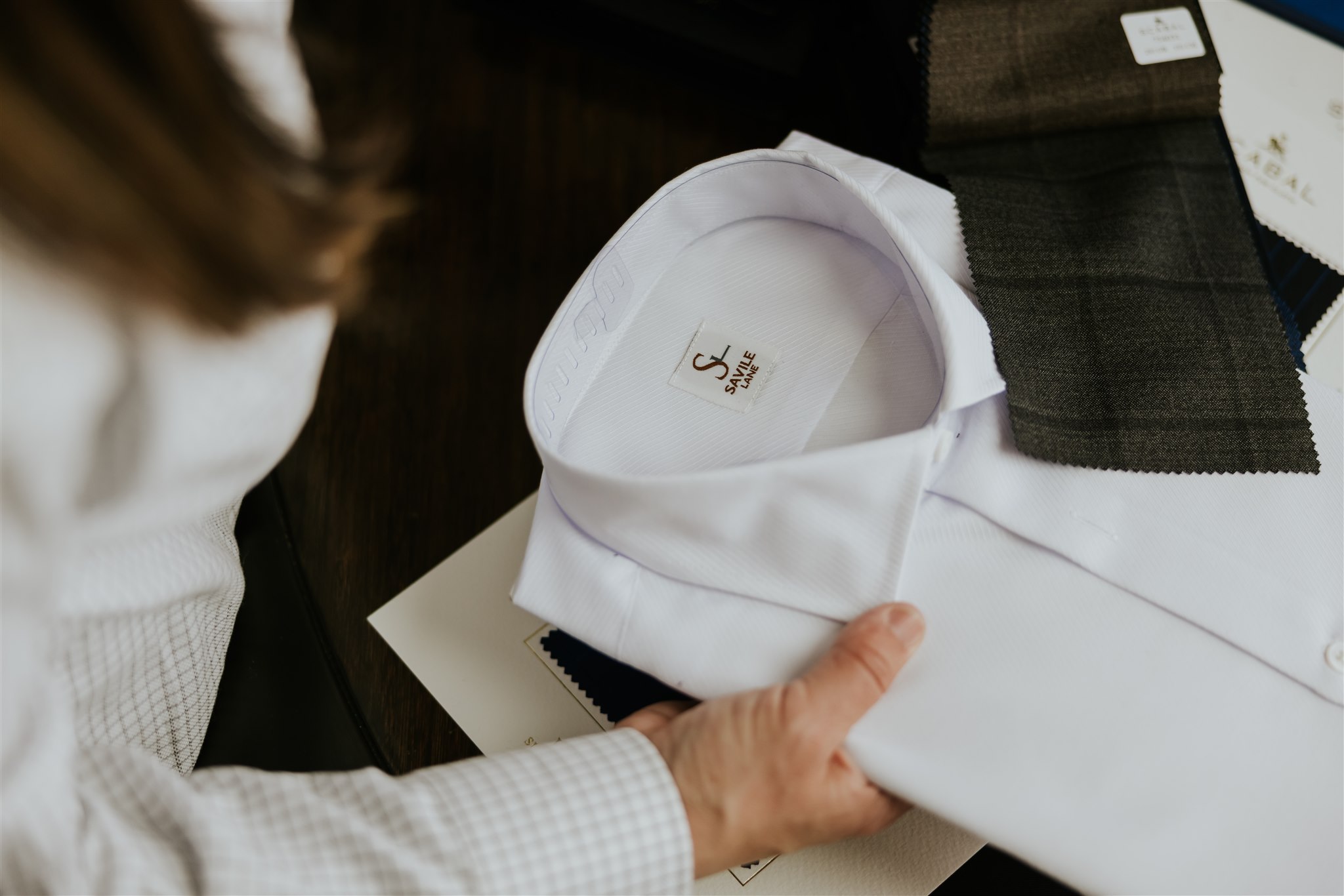 Custom Made Clothing
We will guide you through the custom-made process from personalizing your look, getting measured, to final fitting, all during our virtual session.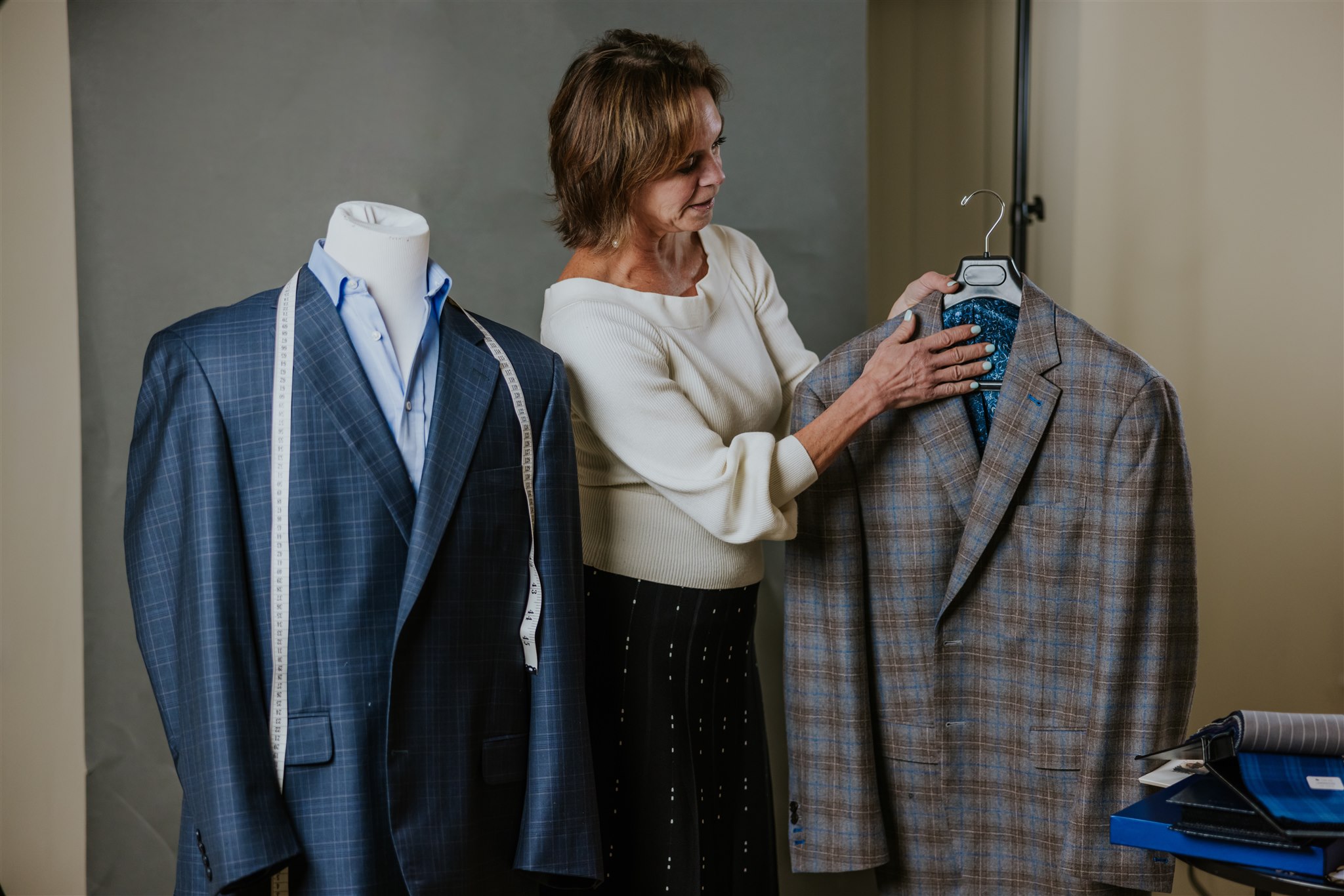 Ready Made Tailoring
Any of our online ready-made purchases can be tailored to your unique body before they are shipped to you. We will get your measurement virtually and, voila, your item will arrive tailored at no extra cost.
How it works
Everything is done virtually.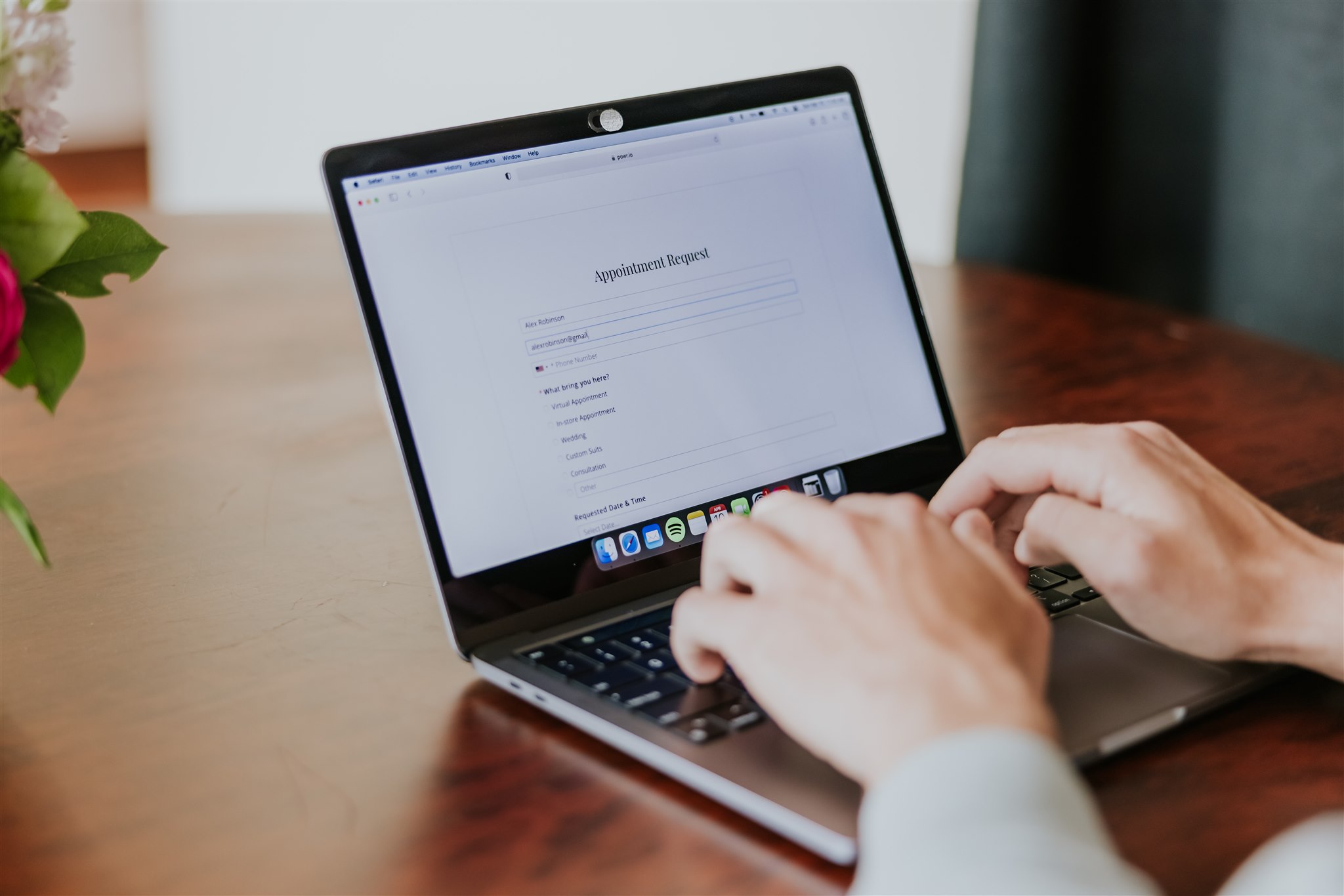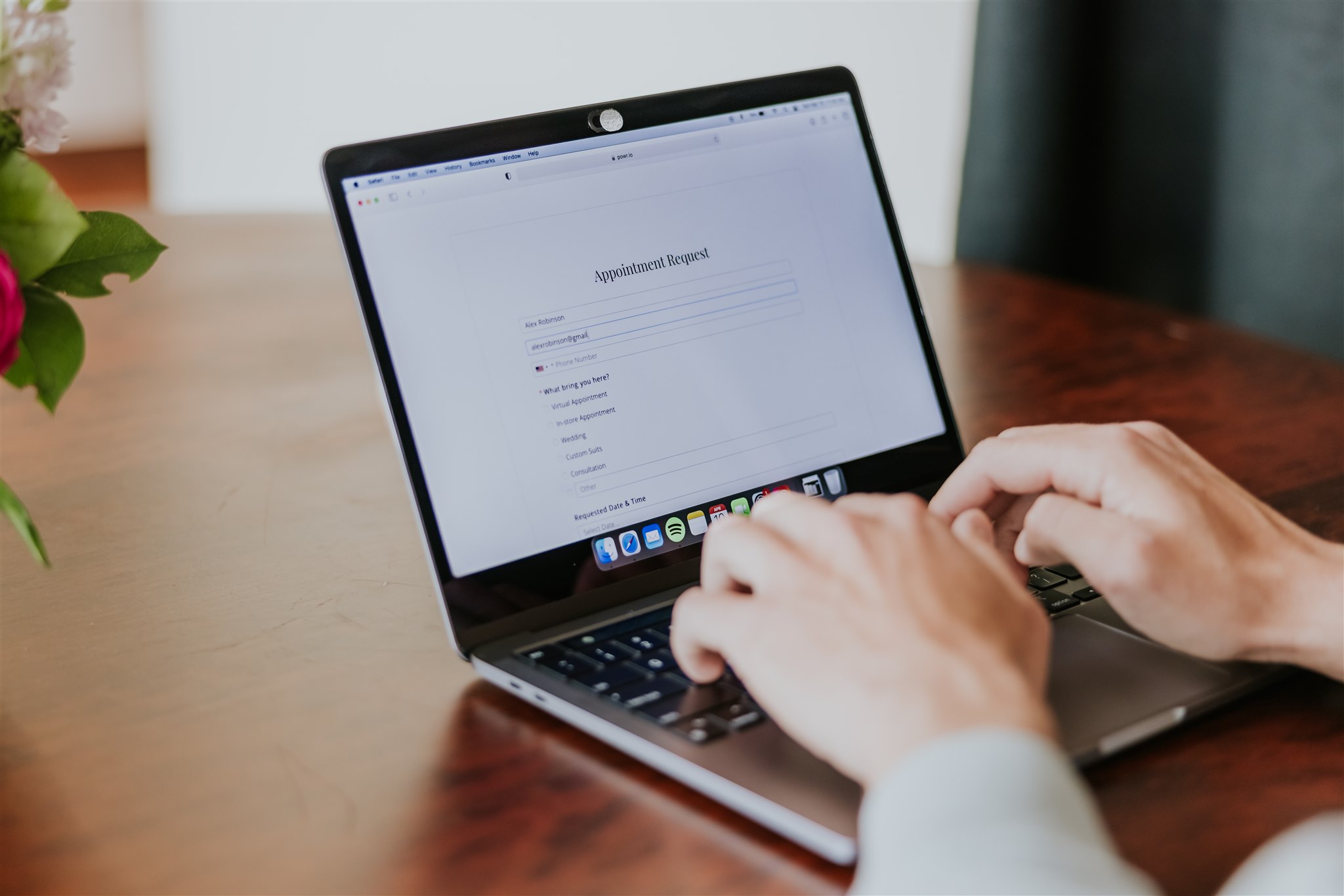 1. Book An Appointment
This is a personal experience tailored just for you, so we need to meet you. Simply let us know what is a good time for you, and we will set up our meeting virtually.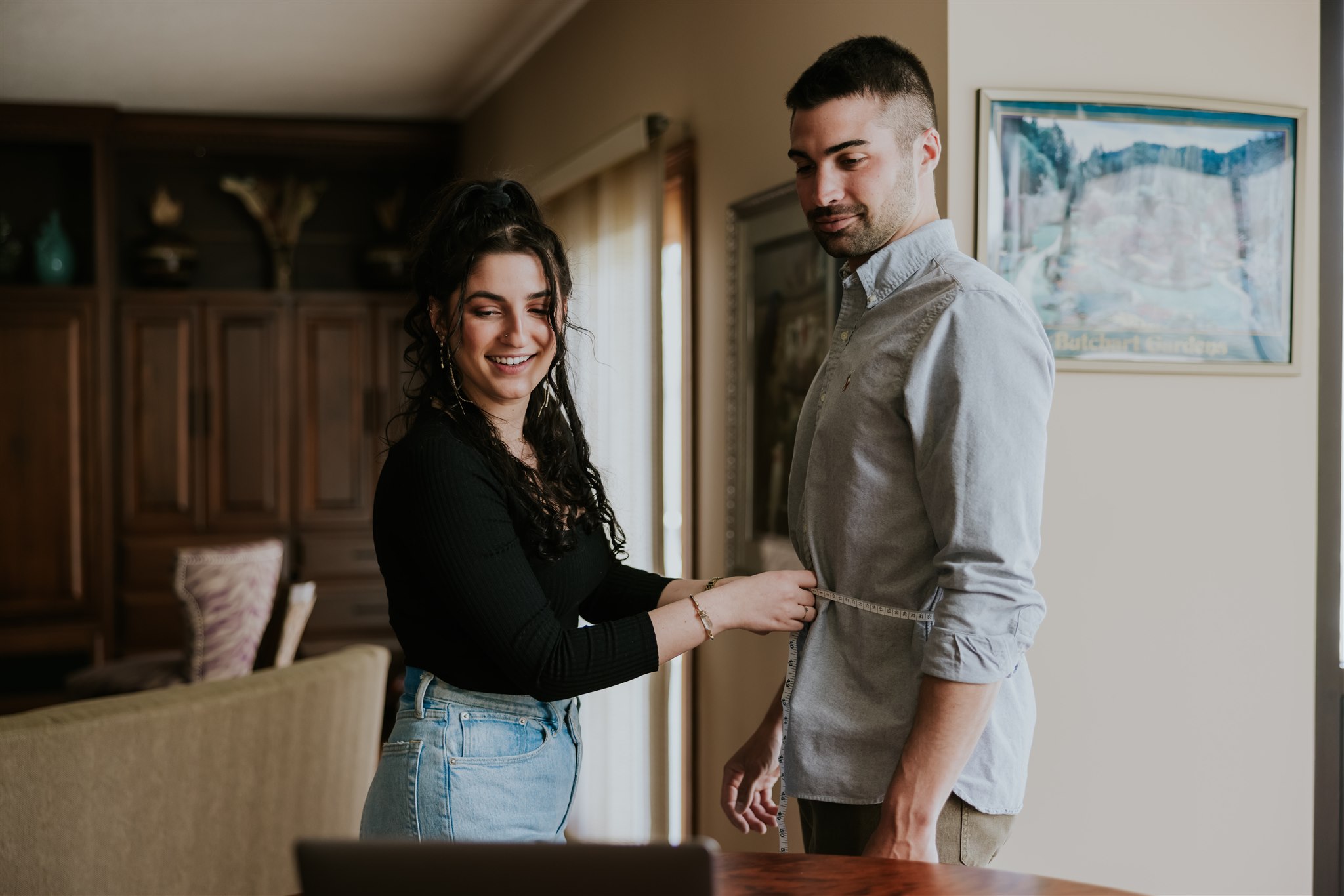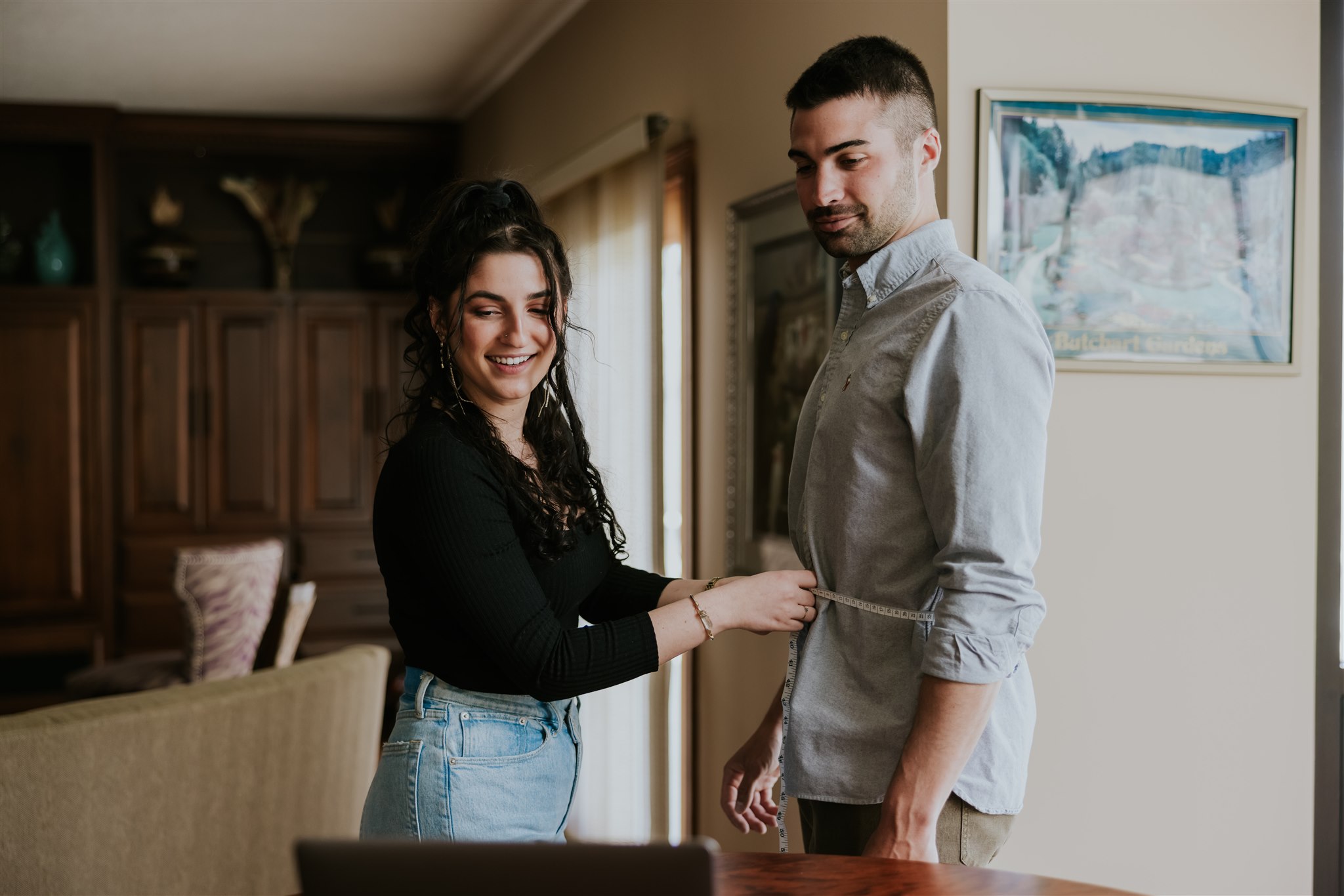 2. Get Styled and Measured
Our stylists will instruct you to measure yourself correctly and catch any mistakes you make in real-time. We will make sure that your item will fit exactly your unique body. Our stylist will also assist you with picking out fabric, lining, buttons, and endless details for your custom pieces.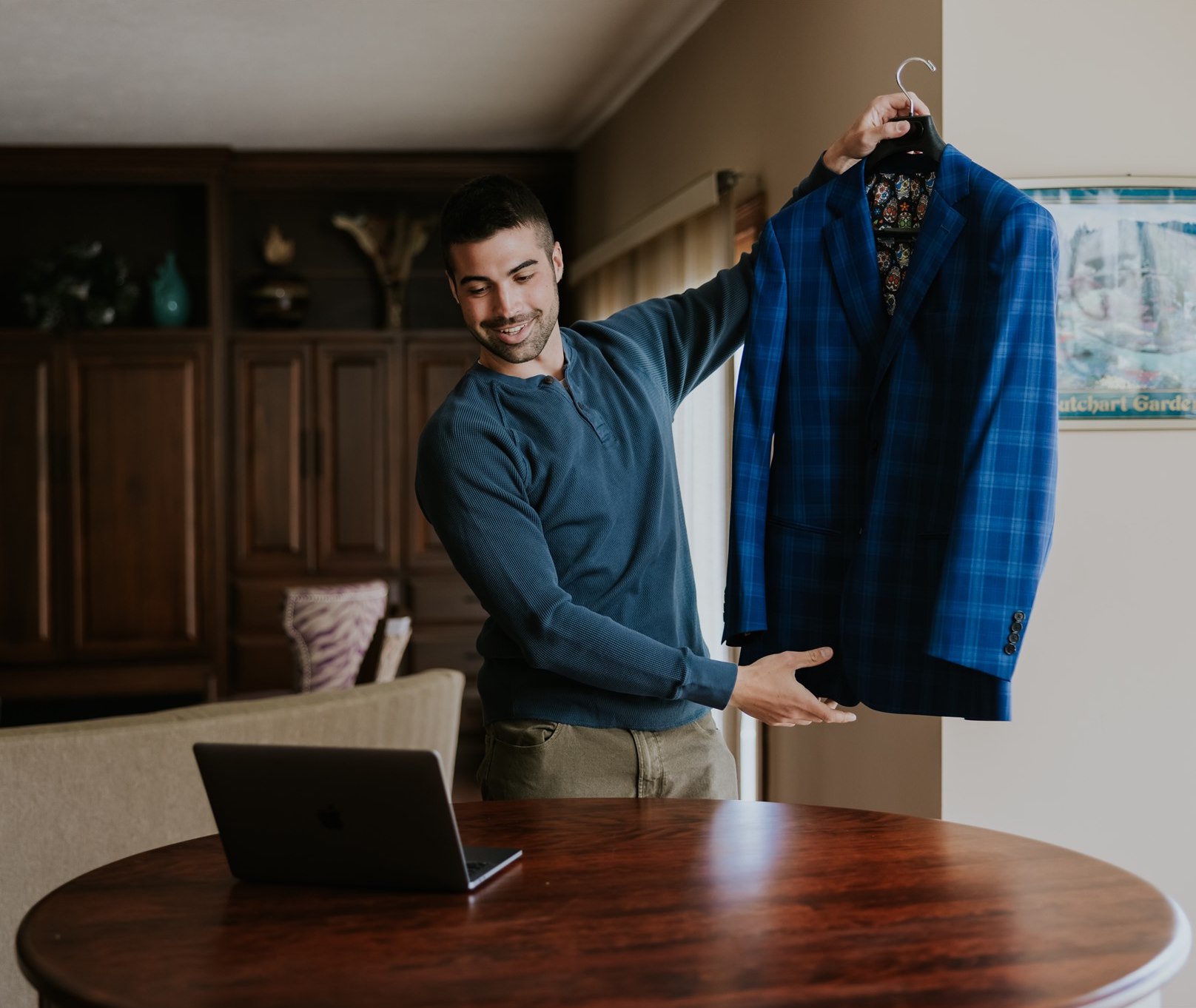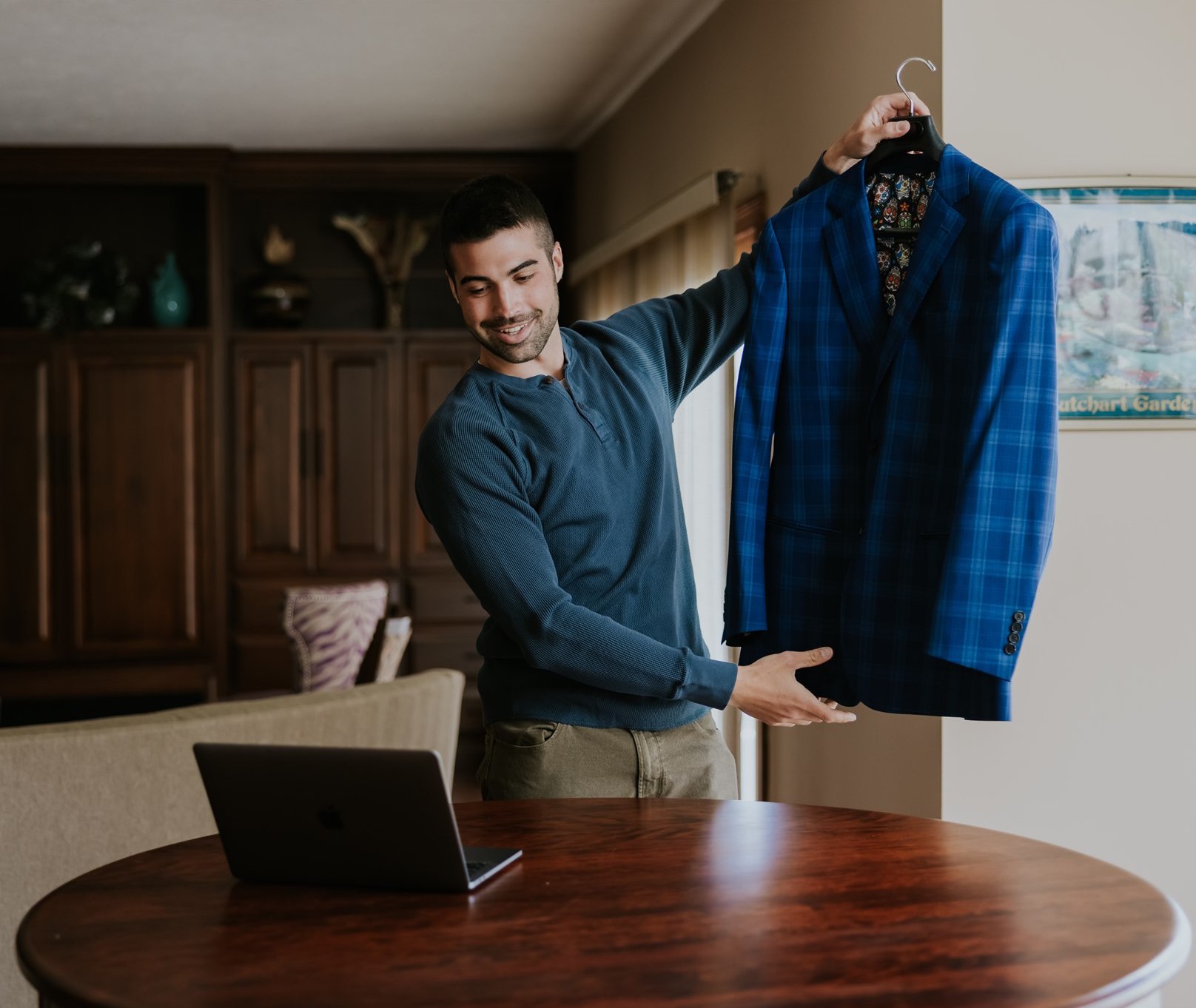 3. Order & Final Fitting
Your custom-made order will arrive in 3-5 weeks, while your readymade tailoring will be ready in 1-2 weeks. A final fitting session is scheduled to ensure your perfect fit. If there are any adjustments needed, we will fix them for you at no extra cost.